Welcome to Mugamuga Diving!
Location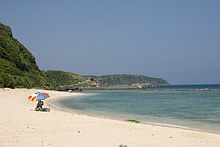 We are located in Tina Town, Okinoerabu Island. Okinoerabu Island is located in the Satsunan Island Chain, and is the second last southernmost island in Kagoshima Prefecture, which places it closer to Okinawa Prefecture than the mainland.
Diving
Diving is year-round, with temperatures from 21°C-30°C and visibility of 20m-40m. With moderate currents, action ranges from migrating dolphins and whales to schools of manta, hammerhead, horse mackerel, as well as numerous reef fish and sea turtles. For macro fans, pygmy seahorses and sea slugs are abundant. Coral is in excellent shape, since diving is on a small scale compared to Okinawa, Izu or other more famous diving locations. Most diving is boat diving.
Instruction
Whether you want to try an "Experience Dive" or to get your C-Card or advanced training under your belt, certification with CMAS [STARS Japan] or NAUI is available.
Safety
Mr Kawamoto, the dive shop owner and a Three stars CMAS Course Director, has been guiding and instructing for 30 years. We always maintain our equipment and boat [new in 2013] in top form, and keep first aid kits and oxygen on hand.
Island Features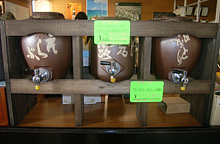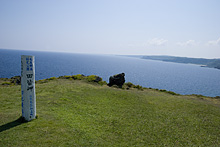 Okinoerabu has fantastic beaches, Cape Tamina, fields of Erabu Lillies, and underground limestone caves to explore. Relax at Taraso Health Centre, with aqua-therapy, sauna, gym, and restaurant. Enjoy tropical, Okinawan-influenced cuisine and Kokuto Shochu [brown cane sugar distilled alcohol].
Flight & Stay Packages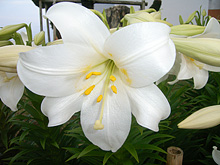 Various packages are available through:
JAL
http://www.jal.co.jp/domtour/jaldp/
Amami Travel Center
http://www.amamiryoko.com/?cat=6
Southwest
http://www.south-west.co.jp/nansei/oke/index.htm
[All Japanese-language only]
Transportation
Direct flights and somewhat indirect ferries are available.
1. JAC [Japan Air Commuter] flies between Kagoshima Airport (KOJ) and Okinoerabu Airport (OKE).
Schedule: KOJ -> OKE OKE -> KOJ
JAC 3801 0815 - 0930 JAC 3800 1000 - 1105
JAC 3805 1200 - 1330 JAC 3804 1355 - 1515
JAC 3809 1505 - 1620 JAC 3808 1650 - 1755
For more information:
http://www.jac.co.jp/
[Japanese-language only]
2. First Flying Airlines flies between Okinawa (OKA) and OKE.
Schedule: OKA - OKE OKE - OKA
1100 - 1150 1410 - 1500
For more information:
http://www.dai1air.com/
[Japanese-language only]
3. Both A-Line and Marix sail the seas between Kagoshima City and Okinawa, stopping off at Okinoerabu along the way. Since the ferry is 16-17 hours from Kagoshima City and 6-7 hours from Okinawa, the ferry is a slower but cheaper option to flying.
For more information on A-Line:
http://www.aline-ferry.com/route/kagoshima-okinawa.html
For more information on Marix:
http://www.marix-line.co.jp/
[Both Japanese-language only]
Accommodation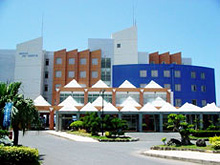 Our recommended choices are:
1) Floral Hotel, Tina Town
Located close the dive shop for complimentary pick-up and drop-off, with a great ocean view!

http://floral-hotel.jp/
2) Hotel Azuma, Wadomari Town
Located close to the airport, but requires car rental to get down to Tina Town and the dive shop.

http://www5.synapse.ne.jp/khotel-azuma/
[Both Japanese-language only]
Budget Options
I provide inexpensive bed and breakfast and airport pick-up/drop-off options, so contact us when you are ready for some of the best diving you can find!

Shop Guide "Mugamuga Diving"
The word "mugamuga" is an old word in the Okinoerabu dialect, meaning of comfortable, calm, and slow.
I named my shop "Okinoerabu Mugamuga Diving" since I wish for you to enjoy the sea and diving comfortably.
In Okinoerabu's sea this wish can be fulfilled.
I finally found it!
When I did scuba diving for the first time 30 years ago,I was impressed with breathing underwater and seeing so many fish.Even though 30 years have passed, I can feel such impressions again here in Okinoerabu.

Please come and join us.

Mr. Kawamoto, Owner/Operator of Mugamuga Diving
Contact Us
Please, send Email